AppCake eating battery life
For some time I noticed a fairly worse battery life on my iPad, to the point it wouldn't last two days waiting to be used on my desk (before it would last a week without problems).
To my surprise, battery stats showed AppCake was draining 100% of my battery life! How could that be? Was this a new unexpected behaviour?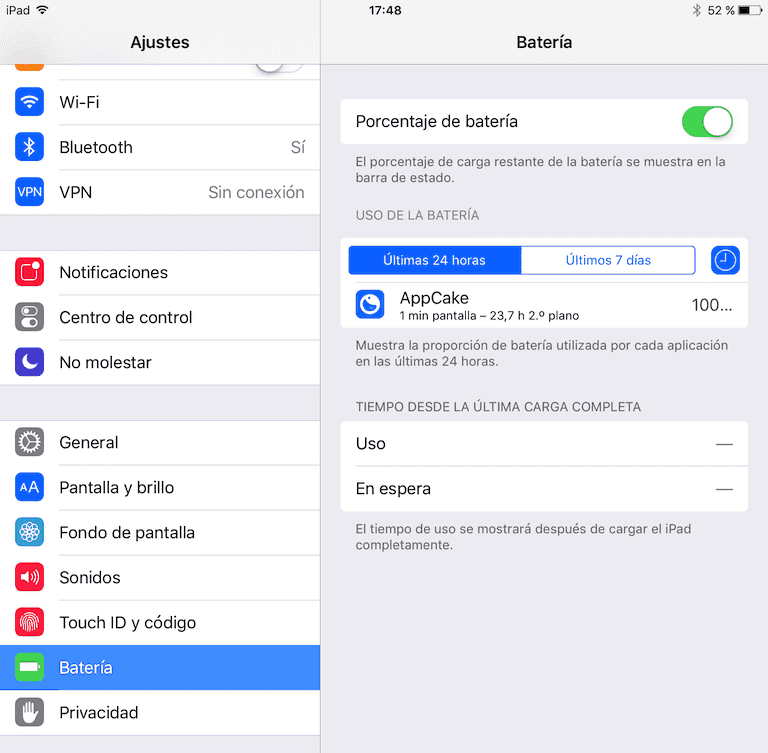 After trial & error, I got the problem solved by just disabling torrent downloading on the settings pane. It seems the torrent client is kept connected even if the app is closed.